First timer!
Ok, so I have broken into the blogging community. This, I guess, could be considered my first blog. There really isn't anything special to report right now; so I will tell you about a great discovery that happened two days ago.
Two days ago, after returning home with Chipotle burritos in hand, I cracked open a bag of torilla chips. Expecting nothing more than five whole chips and about thirteen more made up of tiny fragments of chip, I begin to pour out the deep fried flour goodness onto my plate. Much to my suprise falls out the most amazing thing ever. A chip that was, in fact, an entire tortilla. Now, some of you must be thinking - eh, big deal? - but it is a big deal. In a time when the chip has lost its integrity, and most of the time you open new bag of chips to find it only half full and mostly broken (there's a sermon in there somewhere); my respect for this chip company immediatly tripled, not to mention they were quite tasty. So if you're ever in the market for a good bag of tortilla chips, hunt down a bag of El Milagro chips. Ditch the Tostitos and go with the chips that might possibly deliver a whole deep-fried tortilla!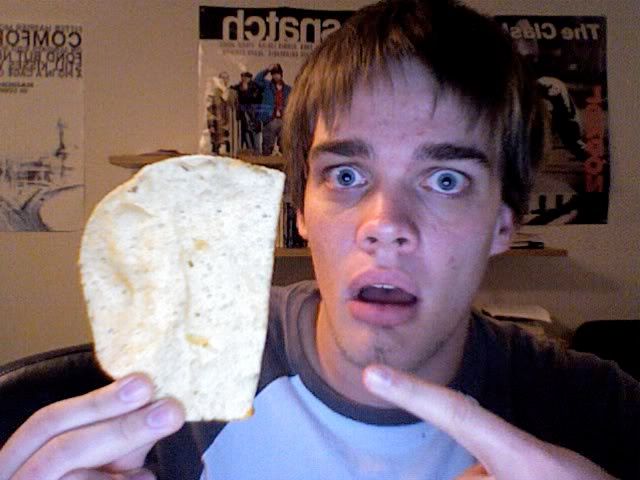 Granted, it is not perfectly round, but only slightly folded and still intact.